Intera invests in Duunitori, a job search and recruitment services forerunner
07.07.2022
Intera invests in Duunitori, a Finnish digital job search and recruitment services provider. As a result of the agreement, Intera will become a partner to the Finnish market leader and innovator that helps match job seekers and recruiters. Duunitori has seen substantial growth over the past years and has also expanded its operations to Sweden. The partnership aims to further strengthen Duunitori's growth and accelerate its internationalisation.
Duunitori is the largest job board and recruitment services provider in Finland with a mission to help match job seekers and recruiters. In addition to its highly popular job board, the company offers recruiters a wide variety of services from recruitment marketing to employer brand strategy development. In 2021, Duunitori became the Finnish market leader in job search services and started commercial operations in Sweden under the name Jobbland. In the last five years, Duunitori's turnover has seen average annual growth of 70 percent with a turnover of €14 million in 2021.
Intera Partners is excited to join forces with a company that has a strong track-record in revolutionising the recruitment industry. As a result of the agreement, Intera will become a majority owner in Duunitori and form a close partnership with the company to support growth and internationalisation.
"Duunitori is in a key position to push the whole recruitment industry forward. The company combines strong experience in digital recruitment marketing with a corporate culture that encourages innovation. Duunitori has quickly become the market leader in Finland. We are very excited about the partnership and look forward to continuing the growth story also beyond Finland", states Essi Hasu, partner at Intera.
Duunitori was founded in 2009 by Thomas Grönholm and Martti Kuusanmäki. Currently the company has around 90 employees. The partnership will create a stronger foundation for Duunitori to develop its services and address customer needs also outside of Finland and Sweden.
"Our team has done excellent work in modernising job search and recruitment. We want to make recruitment smarter in Finland and abroad, and now we can create this change together with Intera. After careful consideration we decided to partner with Intera, a responsible and reliable investor that has been an accelerator of growth and internationalisation for several successful companies", says Thomas Grönholm, CEO and founder of Duunitori.
Following the transaction, Grönholm and Kuusanmäki will continue in their leadership roles and as significant shareholders in Duunitori. Additionally, employee ownership in the company will be further expanded.
Additional information:
Essi Hasu
Partner, Intera Partners
essi.hasu@interapartners.fi

Thomas Grönholm
CEO and founder, Duunitori
thomas.gronholm@duunitori.fi

Intera Partners is a Finnish private equity firm with a focus on growth and internationalisation. Intera manages three active funds with a total capital of EUR 785 million. The funds are invested in a total of 11 portfolio companies with approximately 11,000 employees and a combined revenue of EUR 900 million.
Duunitori is a modern recruiting marketing company and job board. It helps organizations to reach the best candidates and provide job seekers the easiest way to find jobs and career advice. The Helsinki and Stockholm based company employs over 90 people and serves around 2 000 customers with various needs in recruiting and employer branding.  By using the latest marketing technologies and social media, Duunitori offers its customers the most efficient access to talent. Duunitori was founded in 2009 by two entrepreneurs who wanted to challenge the status quo in the recruitment industry. During the last three years the company has grown into the most visited job and career media in Finland with almost 20 million monthly pageviews at Duunitori.fi.
Find more about Duunitori at their website.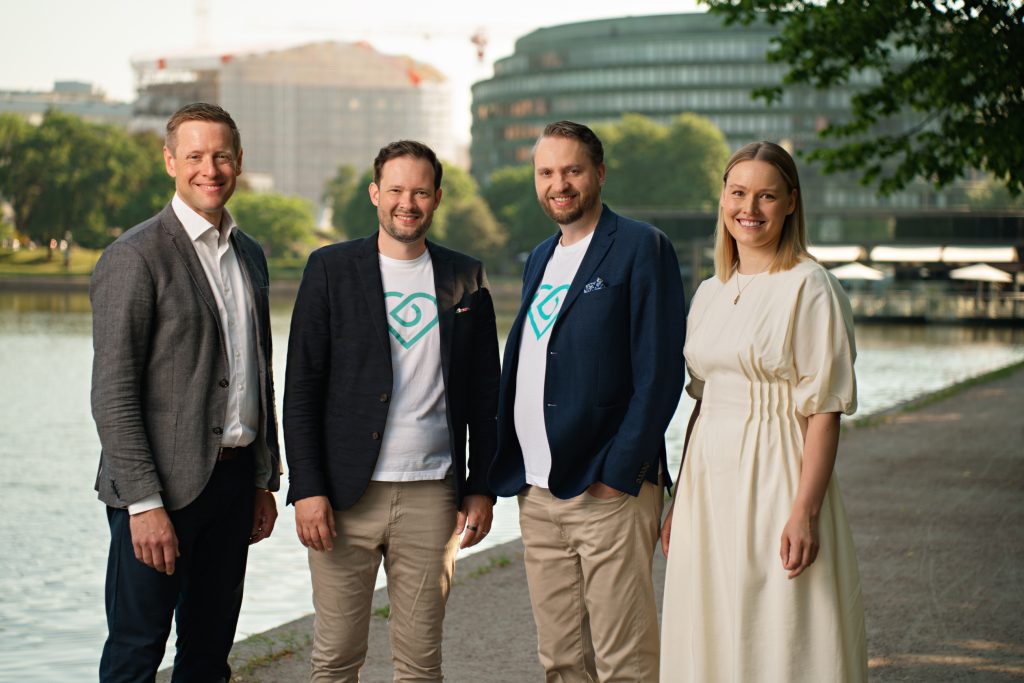 Photo: Duunitori / Niko Raappana
Next article
No newer articles