Intera exits Rototec Group
04.05.2021
Intera Fund II exits Rototec Group, Europe's largest provider of geoenergy solutions and an innovative pioneer in the geoenergy field, to a Swedish investment company Formica Capital.
Rototec is the market leader in geoenergy solutions for mid-sized and large properties, managing Europe's largest drilling equipment fleet for geoenergy in Finland, Sweden and Norway. Rototec offers all the services from consulting and design of geoenergy systems to their implementation.
Rototec has grown rapidly and profitably through a combination of entrepreneurship and organic growth as well as through active M&A strategy. In 2020, Rototec had revenues of EUR 51m and ~100 employees.
"We have been able to grow Rototec since 2014 to a leading renewable energy business in the Nordics. I would like to thank Rototec's management for their excellent work and commitment in developing the company to where it is today. At this stage Formica Capital is a very good owner to take Rototec to the next growth phase", says Juhana Kallio, Partner at Intera.
Formica Capital, founded in 2018 by the Olsson Eriksson family, is a Swedish investment company with a long-term ownership strategy, driving performance under a strong sustainability agenda. Formica Capital wants to invest with a purpose to green investments and partner with companies with sustainability shift as a core value. Rototec is their fourth acquisition in the field of sustainable energy and circular economy.
"With Formica, we get a long-term partner whose experience in building strong companies and expertise in the energy sector will be a great strength for us. Their strong belief in sustainable energy systems combined with their focus on impact and responsibility is completely in line with our values and our view of the future. We see great potential in the collaboration to continue developing Rototec strongly into the future", says Alexej von Bagh, CEO, Rototec Group.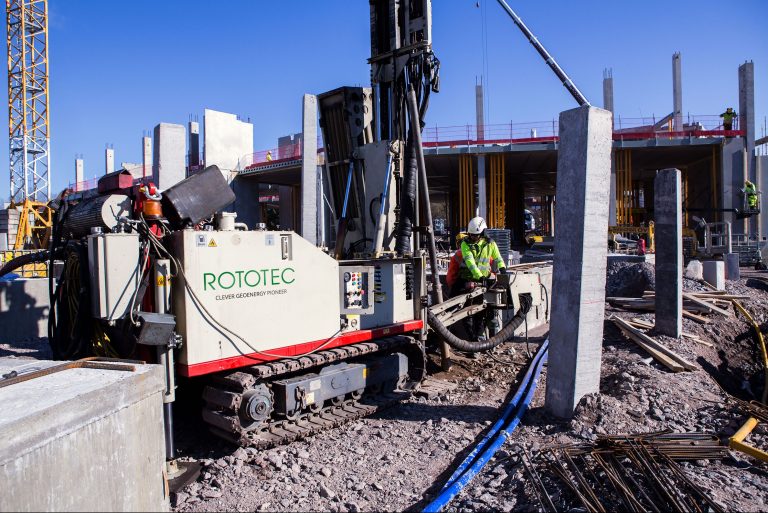 For further information, please contact
 Juhana Kallio, Partner, Intera Partners
juhana.kallio@interapartners.fi
Rototec Group
Rototec is the Europe's largest provider of geoenergy solutions and innovative pioneer in the field. Geoenergy is renewable energy, which can be collected from the ground. With geoenergy it is possible to heat and cool properties of all sizes. Rototec's comprehensive concept covers the whole process from consulting and design of energy systems to their implementation. Rototec Group was established in 2007 and the company operates in the Nordics. The revenue of the company in 2020 was approx. 51 million euros. www.rototecgroup.com