Excellent additions to Intera Partners' team – Niklas Lindbäck and Kati Reinikainen
25.04.2022
Intera Partners' team has been strengthened with two new Investment Professionals with great experience and background. Niklas Lindbäck joined Intera in March, and Kati Reinikainen in April.
Previously, Lindbäck worked as a management consultant focusing on strategy and due diligence projects at Boston Consulting Group (BCG). He has also done internships at Danske Bank and CapMan. Lindbäck holds an M.Sc. in Finance.
"Intera's reputation, investment strategy and the people I met really convinced me. Identifying success stories and developing them together with entrepreneurs is what interests me in private equity. Intera has strong experience in this. I am excited to create partnerships together with the entrepreneurs and other talented and motivated people at Intera", Lindbäck shares.
Reinikainen joined Intera after having worked at McKinsey & Company as a consultant focusing on private equity and transaction projects. Previously, she has worked as an intern both at the Finnish pension insurance company Elo and Intera. Reinikainen holds an M.Sc. in Industrial Engineering and Management.
"At Intera, I'm most inspired by building growth together with the entrepreneurs, and I'm already looking forward to getting to know new companies and entrepreneurs. Already during my internship at Intera, I enjoyed the ambitious yet relaxed culture. I believe that working at Intera provides a great opportunity for further professional growth as part of an experienced team of investment professionals", Reinikainen tells.
Intera focuses on accelerating growth and strengthening the strategic position of its portfolio companies, working in close cooperation together with the management and board of directors. Lindbäck's and Reinikainen's previous experience is a great addition to Intera's team. Intera has now 14 Investment Professionals, whose role as partners for entrepreneurs and company management is an important part of Intera's approach.
Intera is a Finnish private equity firm with a focus on growth and internationalization. Intera manages three active funds with a total capital of EUR 785 million. The funds are invested in a total of 11 portfolio companies with approximately 11,000 employees and a combined revenue of EUR 900 million.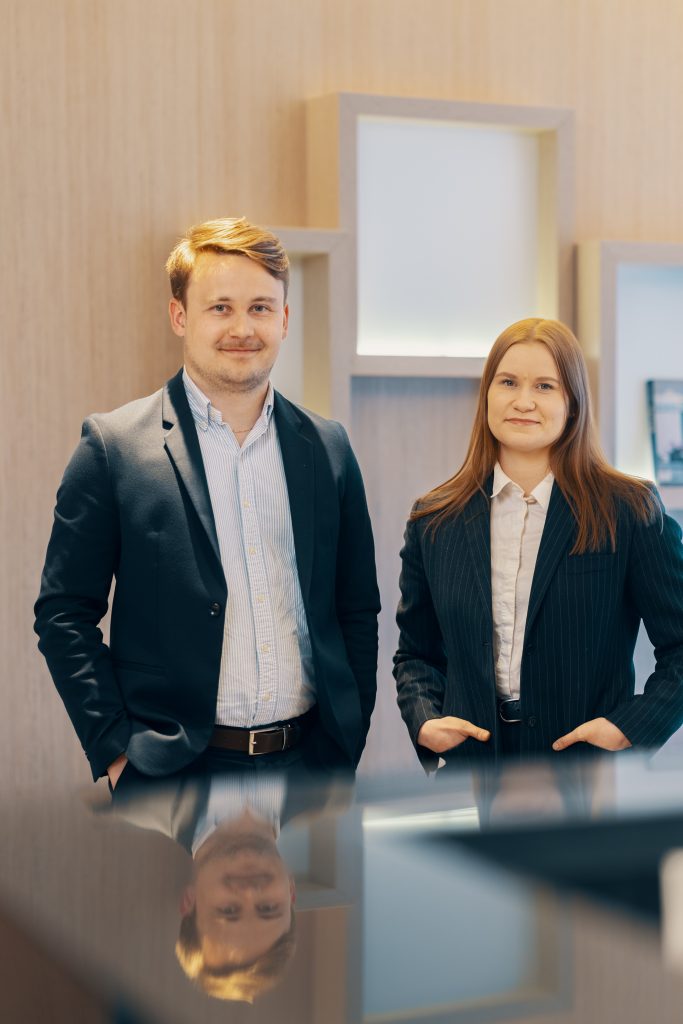 Next article
No newer articles