Kamux
Used car trading, car financing and additional services
Kamux is a radiply grown car retail chain specialising in used car sales with operations in Finland, Sweden and Germany. Kamux's business is based on a combination of a showroom and the website, the professional buying and selling of used cars, low fixed costs, rapid inventory turnover and the sale of integrated services.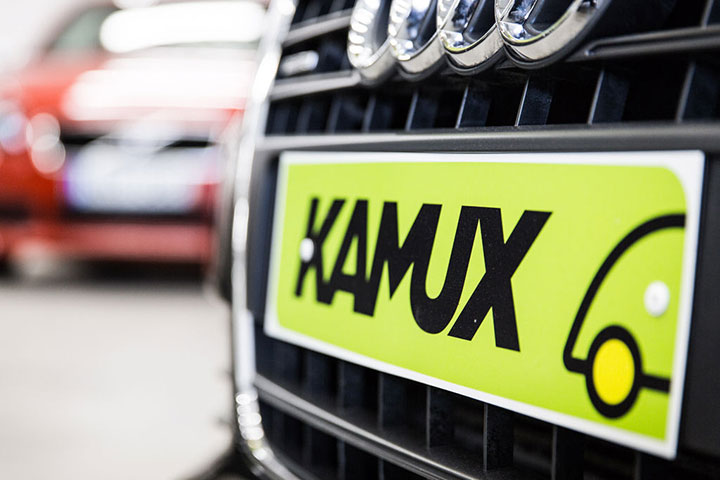 Entrepreneur's story
Kamux is internationalizing with Intera's assistance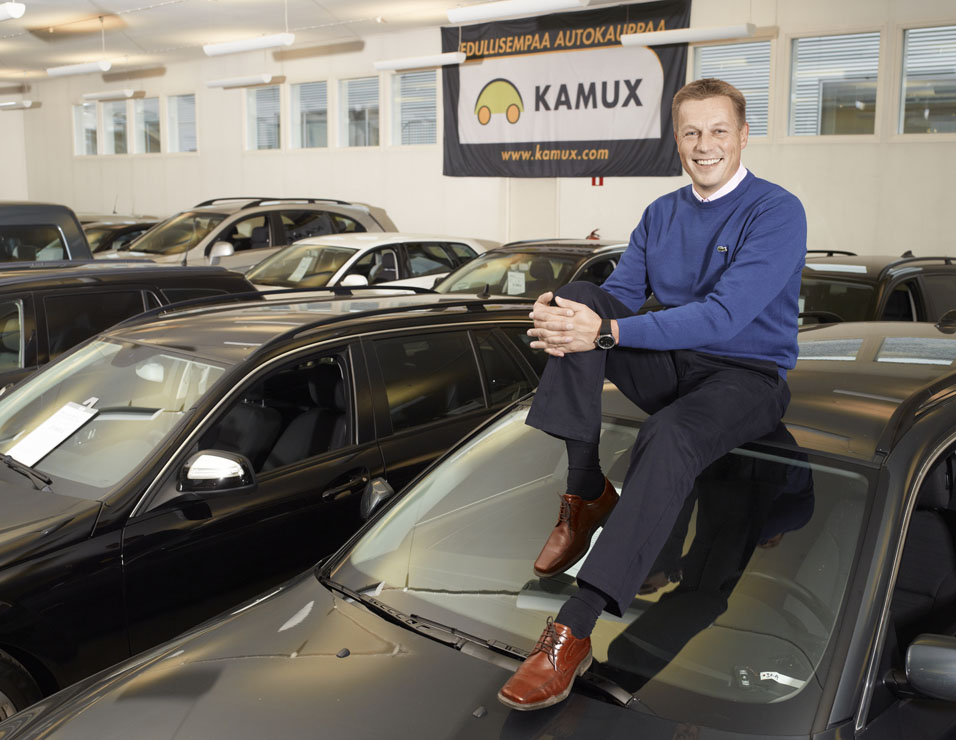 Juha Kalliokoski took along Intera in the development of Kamux – the company he founded – in late 2011. Juha is now very satisfied with his decision, although, at first, the negative image of private equity investors made him feel somewhat dubious. "I was after more competence and muscle, especially in regard to internationalization. That's also why I needed to take the risk, which has paid off."
Last spring, as a basis for future internationalization efforts, Kamux performed a thorough analysis of the used-car market in Sweden. Kamux now has two employees in that country.
Even though sales curves in the auto industry point downward, Kamux is growing each year at an even faster pace than targeted.
"This year, we lowered the growth target slightly in comparison to previous years, due to the poor market situation. In cooperation with Intera, we agreed to aim for a 27 percent increase in net sales. By the end of September, we had achieved an increase of 51 percent. At Kamux, everyone needs to adopt an entrepreneurial approach. That's how we reach our goals and can even surpass them."
Good turnover rate equals success
It is capital turnover – or, in Kamux's case, the turnover of the car fleet – that sets successful car dealers apart from everyone else in the car trade. Juha's recipe for success has been clear from the very beginning: "Maximize the inventory turnover rate. At the moment, our turnover rate is twice the average in our line of business. Sounds easy enough, but it is anything but. Our entire corporate culture is based on rapid responses and customer service that goes beyond that offered by our competitors. We also close deals swiftly. This way we don't lose money because of cars that would lose their value while standing in stock."
The excellent turnover rate of the car stock has formed into a self-reinforcing momentum. Kamux can offer the person selling their used car the best price and, correspondingly, sell its cars to those stricken by car fever at a more affordable price than its competitors.
The customer service concept introduced by Kamux – whereby cars are brought to customers' doorsteps – serves as a good example of the company's innovativeness.
In Kamux, Juha has shown that a new operator can be successful even in a traditional sector, as long as he or she takes a whole new look at the business and creates services that are novel and more efficient, particularly from the customer's point of view.
Juha is now supported by excellent sparring partners with whom to weigh up the pros and cons of new ideas and with whom he is satisfied. "It's the people that are the decisive factor. Intera's Vesku and Jokke are nice, unpretentious people, who are easy to cooperate with."
Juha is a police officer by training. Following his graduation from the police academy, he worked for two and a half years as an officer in the Forssa police department, before being drawn into the car trade in 1994. He established Kamux in the early 2000s.
Read more
Hide
Related news
09.09.2020
Intera Fund II L.P. ("Intera") has today, on 9 September 2020, sold its shares in Kamux Corporation ("Kamux" or the…
Read more
24.06.2020
Intera Fund II Ky has placed 2.75 million shares in Kamux Corporation, representing approximately 6.9 per cent of all the…
Read more
12.12.2019
Intera Fund II Ky has placed 3.35 million shares in Kamux Corporation, representing approximately 8.4 per cent of all the…
Read more
12.06.2017
Kamux enters the main list of NASDAQ Helsinki Stock Exchange on May 16th, 2017. In connection to the initial public…
Read more
20.05.2016
See further information at www.kamux.com
Read more
08.12.2011
The Finnish private equity firm Intera Partners invests in Kamux, Finland's largest car retailer focused exclusively on used cars and…
Read more